Social Performance Network consider the relationship between socialisation and social mobility
Podcast discussion with Jo Shah and Rachelle Romeo, Fri 8th March at Tate Exchange, Tate Modern
The podcast below was recorded at the
Beta Society launch event
at Tate Exchange, 5-10 March 2019, also see '
What is Beta Society
?'
​A
specially curated segment that considers the relationship between socialisation and social mobility.
Podcast.
---
Defining the Social Performance Network:
"A research and practice orientated network that curates art and discourse on concepts of social performance to facilitate holistic understandings of the social world, and a reimagining of our place within it." ​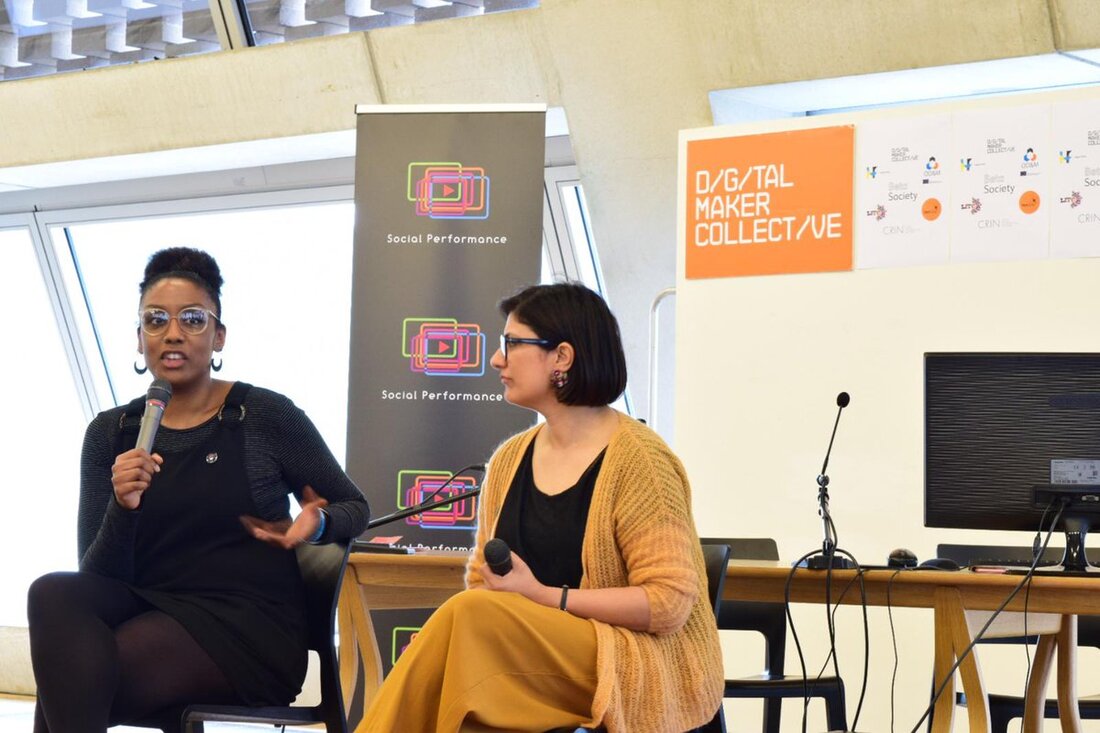 About the facilitator

​T​

he Social Performance Network was established in

2018

following on from its first public event entitled "

Performing

Race" (#performingrace), which was hosted by the Royal Central School of Speech and Drama, University of

London

.

The network's

online presence has steadily grown since and now includes a

platform for diaspora

artists to exhibit their work.

​

A

n

evolving

community of practice, the network exemplifies

a digitally convergent,

socially engaged platform that is

focused

on connecting

understandings of 'social performance' to inequality. The brainchild of artist and academic Dr Jo Shah, t

he network will officially launch this

May in a special public event hosted by The Whitespaces Network at Leeds Beckett University.

​To find out more about our forthcoming launch or future

work, follow us on twitter @socialperforma2 or stay connected via our

website

https://social-performance.academy

.
---